---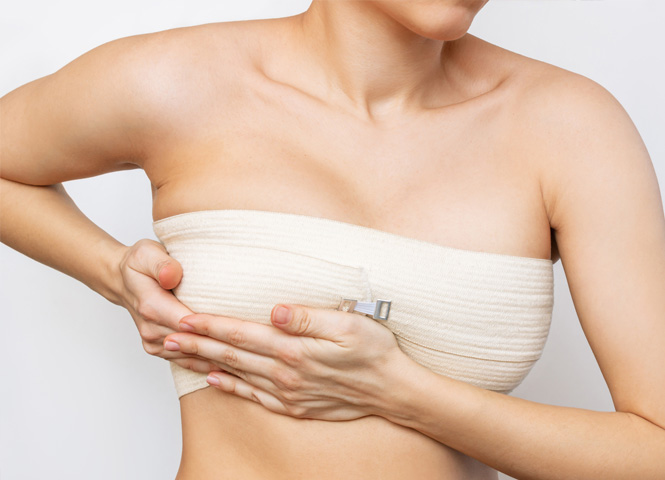 ---
A breast augmentation procedure can be a great way to help you gain an enhanced figure and boost your self-confidence. Many women turn to breast augmentation surgery to restore volume lost after pregnancy or breastfeeding. This outpatient procedure typically requires 90 minutes to complete and often allows patients to return to their duties within several days of treatment.
---
---
---
At the Andochick Center for Cosmetic Surgery, we have spent years perfecting our breast procedures to help improve body balance while providing enhanced self-confidence for all our patients. Discover our innovative options by scheduling a consultation with our team today; we look forward to meeting you!
---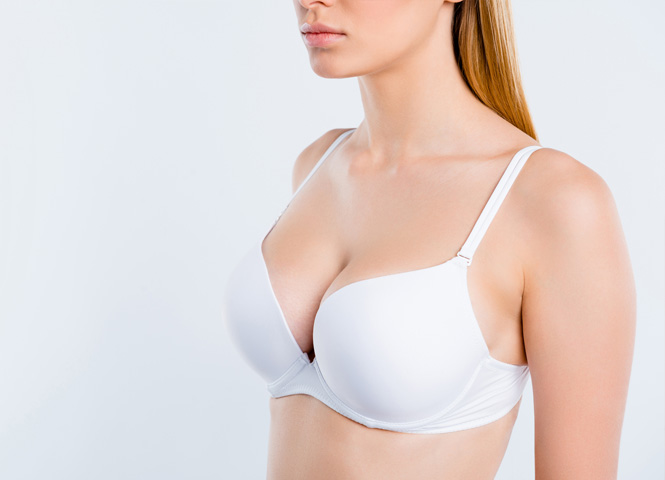 Reasons for Considering Breast Augmentation
Enhance body shape
Equalize differences in breast size (cup size) to gain breast symmetry
Improve the contour of the breasts
Restore volume lost after nursing, pregnancy or weight-loss
---
About The Procedure
With our skill and expertise, we can guarantee optimal results with minimal downtime whenever you choose us for your breast augmentation procedure! At the Andochick Center for Cosmetic Surgery, we follow the latest techniques to enhance your natural breast and give you the bust you have been dreaming of. This outpatient operation is performed under general anesthesia, where small incisions are made in order to insert implants, raising the underlying tissue beneath each pectoralis muscle. Please take into account that, in most cases, we like to have our patients complete a mammogram before breast augmentation.
---
How Long Do Breast Implants Last?
In the past, it was generally accepted that implants needed to be replaced every ten years; however, this is no longer true. Implants can now offer increased durability without compromising quality or safety standards. In fact, gel "gummy bear" implants are made to last a lifetime. With an outer silicone shell that's three times thicker than the former fluid-like gel found in older prostheses, they provide a firmer consistency and lasting results.
---
The Recovery Process
Following your procedure, bandages will be placed and you will be carefully wrapped with an elastic bandage. Please, leave the bandages undisturbed until they fall off; the wrap will typically come off 24 to 48 hours after surgery during your first post-op office visit. Moreover, take into account that the breast augmentation recovery process may include the following:
Patients sometimes report minor pain associated with the surgery. The discomfort can be treated effectively with oral pain medication and muscle relaxants.
Loss of feeling or numbness in the nipples and skin around your breast is common due to the swelling.
Nipple sensation can take a few weeks to a year to fully return, but in some patients, the loss of nipple sensation can be permanent.
--- Our Beautiful Breast

Augmentation Results
---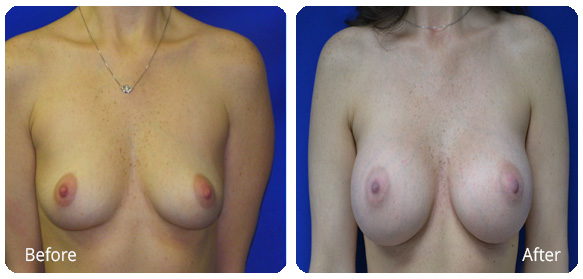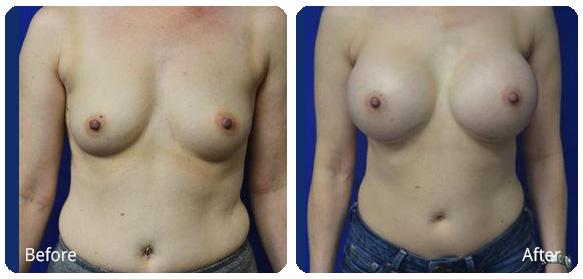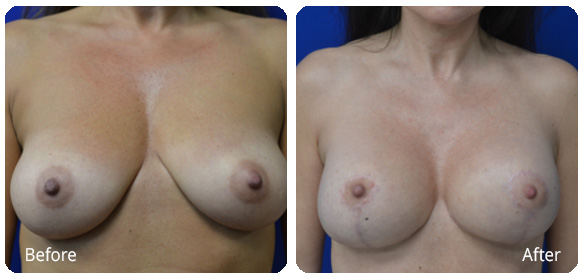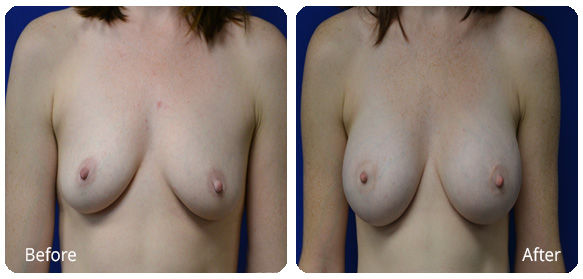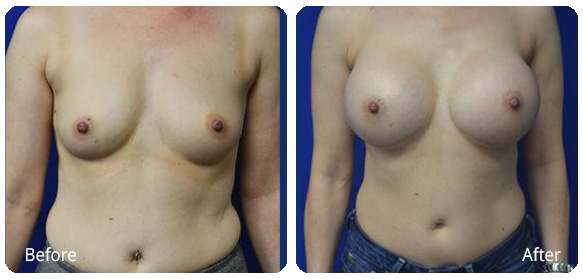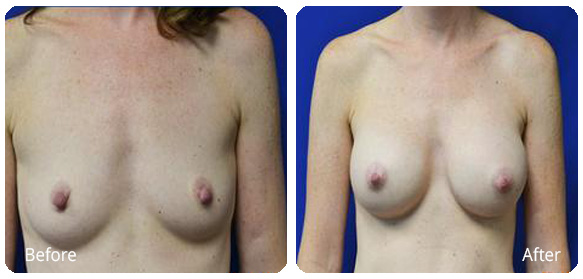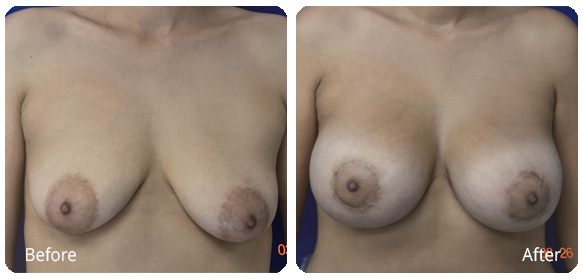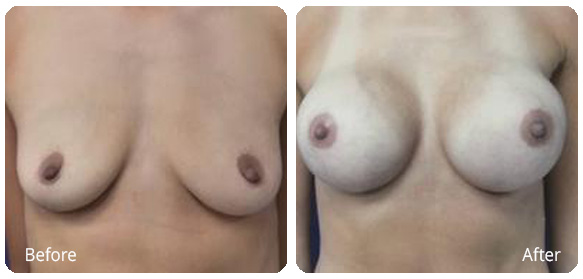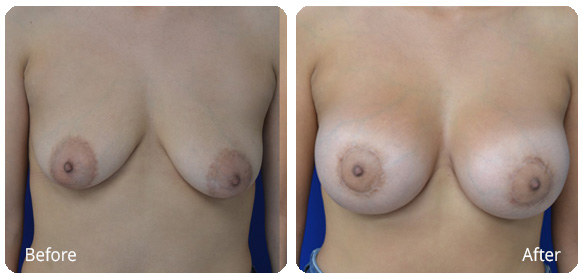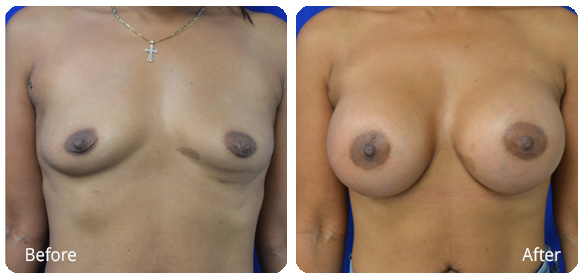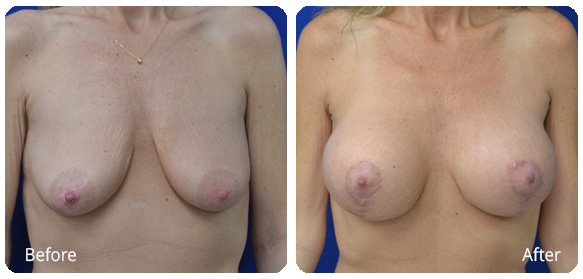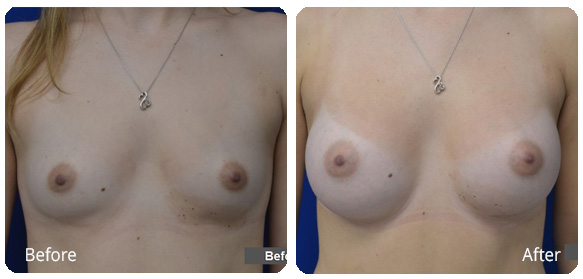 Schedule Your
Breast Augmentation

Consultation Today!
Get In Touch With Our Team Today To Get Started!