---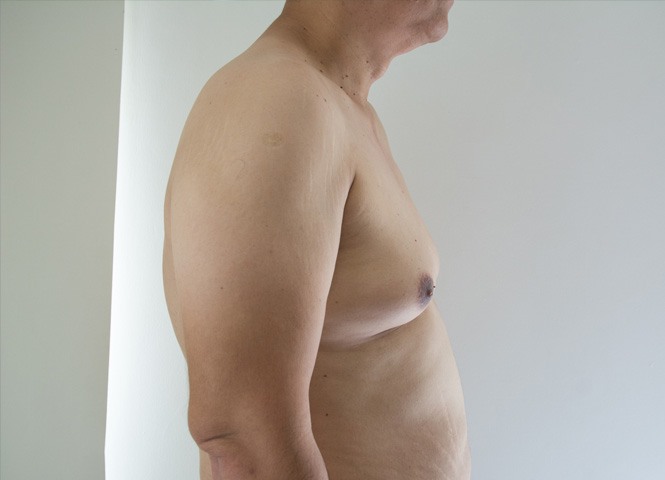 ---
Male breast reduction, commonly known as Gynecomastia, is a surgical procedure designed to address enlarged breasts in men. This condition is typically due to an overgrowth of breast tissue and excess fat, leading to discomfort and a loss of self-assurance. By utilizing liposuction, excision or a combination of both, cosmetic surgeons are able to reduce enlarged breasts in males with optimal contouring results, allowing those impacted by Gynecomastia the freedom of living confidently again.
---
---
---
Are you tired of feeling self-conscious because of enlarged breast tissue? Dr. Andochick, an experienced Gynecomastia surgeon based in Frederick, MD, can help you achieve a more toned and masculine chest. Don't let Gynecomastia hold you back any longer. Schedule a consultation today to learn how Dr. Andochick can help you feel confident and comfortable in your own skin.
---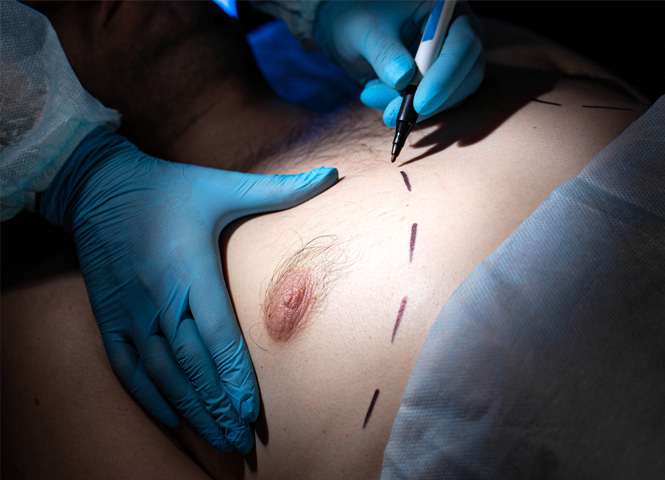 Reasons for Considering Male Breast Reduction (Gynecomastia) Surgery
Prominent swollen breast gland tissue
Breast tenderness
Inability to improve appearance with diet and exercise
Feeling insecure in one's body
---
About The Procedure
At the Andochick Center for Cosmetic Surgery, we understand that every patient is unique and has specific goals and needs when it comes to male breast reduction. Therefore, we utilize a range of techniques to personalize each treatment and deliver exceptional results. Gynecomastia procedures usually involve:
An incision around the areola.
The removal of excess glandular tissue, fat, and skin.
Shrinking of the nipple areolar complex and skin, resulting in an improved contour over the underlying pectoralis major muscle.
---
The Recovery Process
After your surgical procedure, bandages will be carefully applied to facilitate healing and restrict movement in the delicate area. Please keep in mind that the recovery period for breast reduction surgery may entail the following:
Some patients have reported experiencing mild pain following the surgery. However, this discomfort can be efficiently managed with the use of oral pain medication and muscle relaxants.
It's common to experience numbness in the nipples and surrounding skin due to the swelling.
Although nipple sensation usually returns within a few weeks to a year, in some cases, patients may experience a permanent loss of sensation in the area.
--- Our Gynecomastia Results

Results
---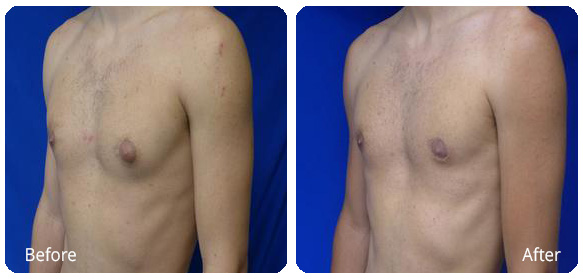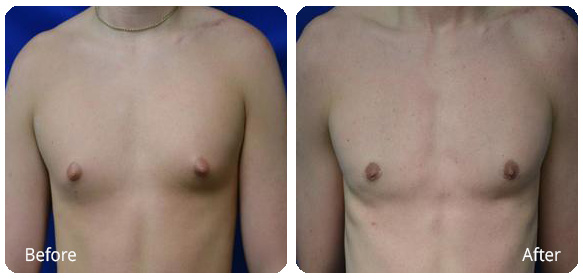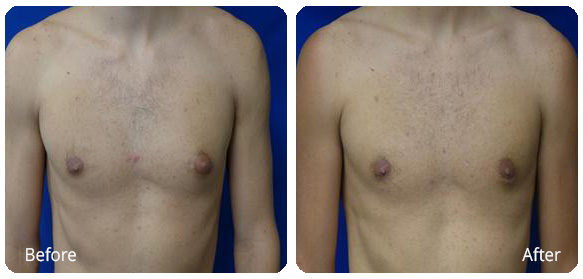 Schedule Your
Gynecomastia

Consultation Today!
Get In Touch With Our Team Today To Get Started!