---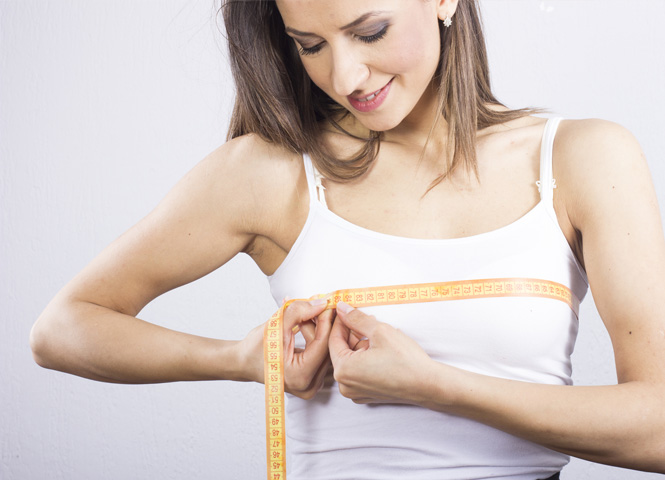 ---
At the Andochick Center for Cosmetic Surgery, we have garnered a reputation in and around Frederick, MD, for our accuracy in surgically reducing breast size and for providing unparalleled pre and post-operative care for all our patients. Our team of renowned cosmetic surgery professionals has spent years perfecting revolutionary breast reduction procedures to provide beautiful results that will enhance your well-being and boost your confidence!
---
---
---
If you are looking for a reliable cosmetic surgeon with ample experience providing personalized breast reduction treatment, the Andochick Center for Cosmetic Surgery is the name to know and trust. Contact us today to schedule your initial consultation; we look forward to meeting you!
---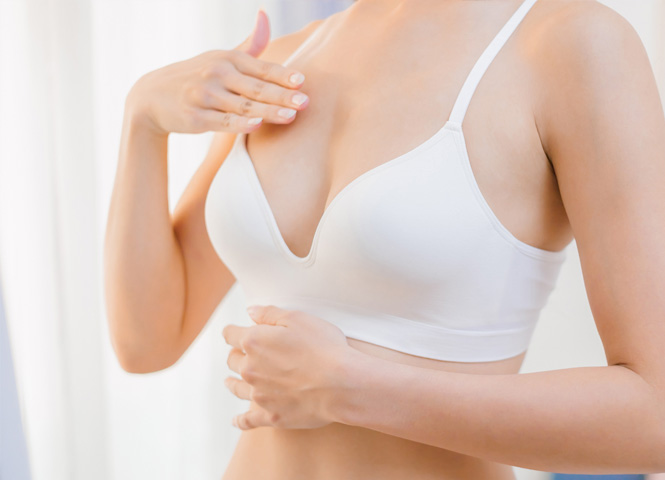 Reasons for Considering Breast Reduction
Back, neck or shoulder pain caused by heavy breasts
Sagging breasts produced by their large size
Disproportionate body frame attributed to oversized breasts
Restriction of physical activity due to the size and weight of the breasts
Painful bra strap marks and/or rashes as a result of large breasts
---
About The Procedure
Techniques for breast reduction vary; at the Andochick Center for Cosmetic Surgery, we strive to personalize every treatment to provide our patients with outstanding results tailored to their specific goals and needs. However, breast reduction procedures typically involve:
An incision that circles the areola goes down and follows the natural curve under the breast.
Excess glandular tissue, fat, and skin are removed.
The nipple and areola are repositioned to a higher position and held in place by stitches.
---
The Recovery Process
Following your surgical procedure, bandages will be applied to promote healing and minimize post-operative movement in a delicate area. Please take into account that the breast reduction recovery process may include the following:
Patients sometimes report minor pain associated with the surgery. The discomfort can be treated effectively with oral pain medication and muscle relaxants
Loss of feeling or numbness in the nipples and skin around your breast is common due to the swelling
Nipple sensation can take a few weeks to a year to fully return, but in some patients, the loss of nipple sensation can be permanent
--- Our Breast Reduction

Results
---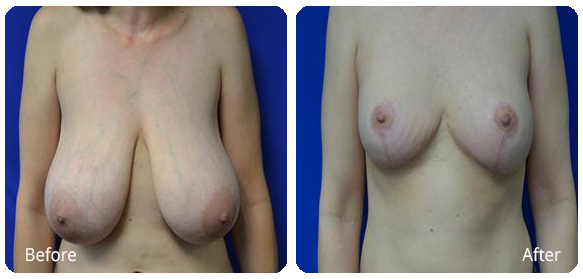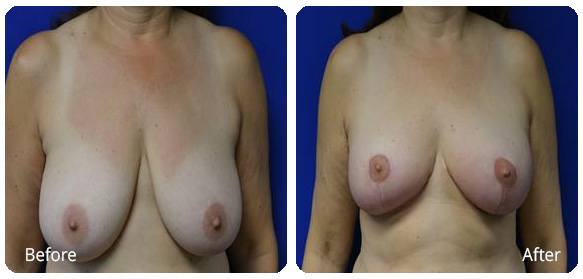 Schedule Your
Breast Reduction

Consultation Today!
Get In Touch With Our Team Today To Get Started!